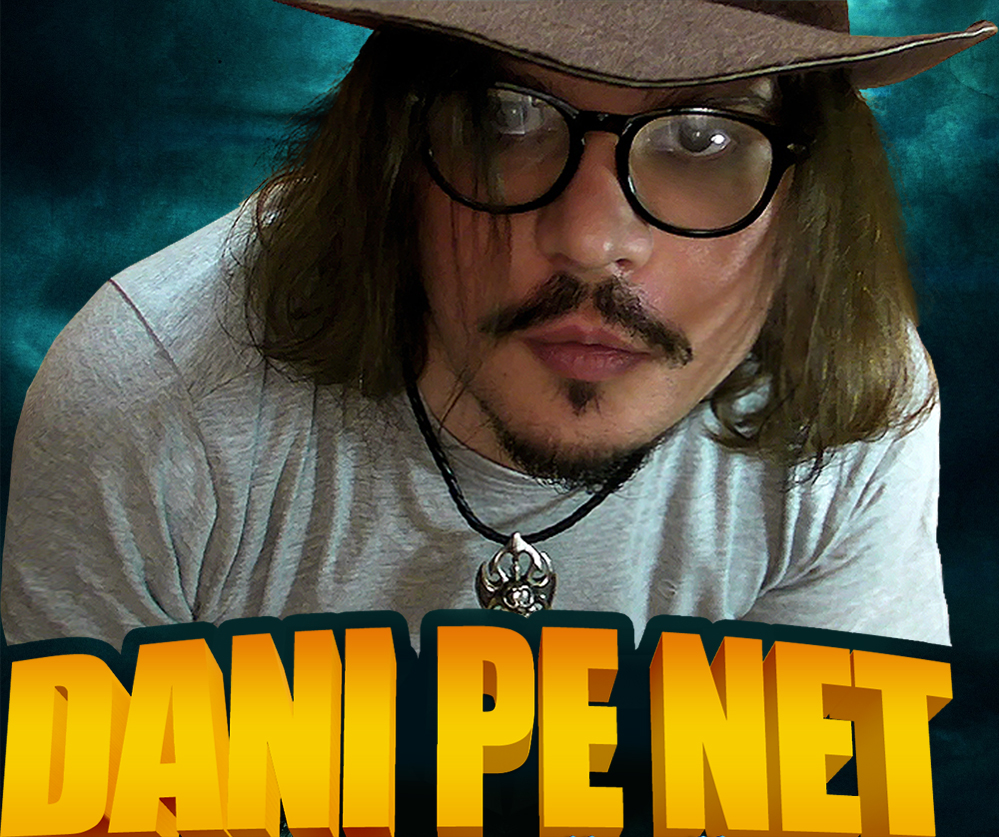 Being passionate about special effects, 3D animation, video editing and graphic compositions, Dani works Special Effects editor. Which makes it difficult sometimes to keep up with his job, projects and of course the vlog. Nevertheless he dose his best!
He started on youtube in 2006 with videos and spoof videos in English, which had of course a larger target, some of them reaching 500,000 or 1,200,000 views.

Dani Pe Net started in 2012 as a vlog. Although initially he approached the classic "video reviews" he brought a little change to the channel's profile, by making animation clips, shorts, online-fun, or simply episodes to discuss cool topics.

Being also fond of cosplay, he has a number of costumes and masks that he uses in the YouTube episodes. You know him for impersonating Freddy Krueger, Johnny Depp and Jack Sparrow.

Another cool activity of his, would be prop making and resin figures. And yes, he has a collection of "characters" that he made out of resin and manually painted with acrylic or spray. The characters are: Terminator heads, Iron-Man Helmet, Loki's Mask, "THE MASK" the "Saw" doll, or figurine of Patrick Stewart etc.