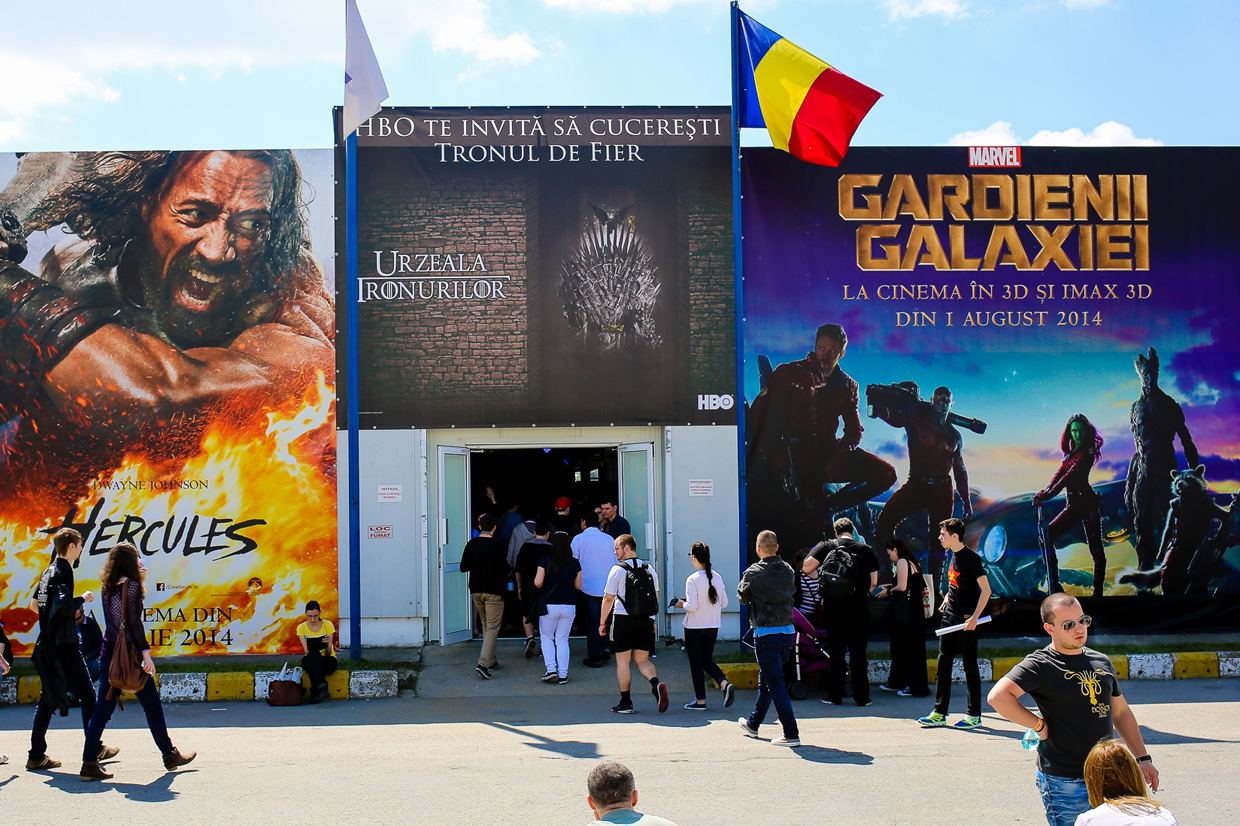 Explore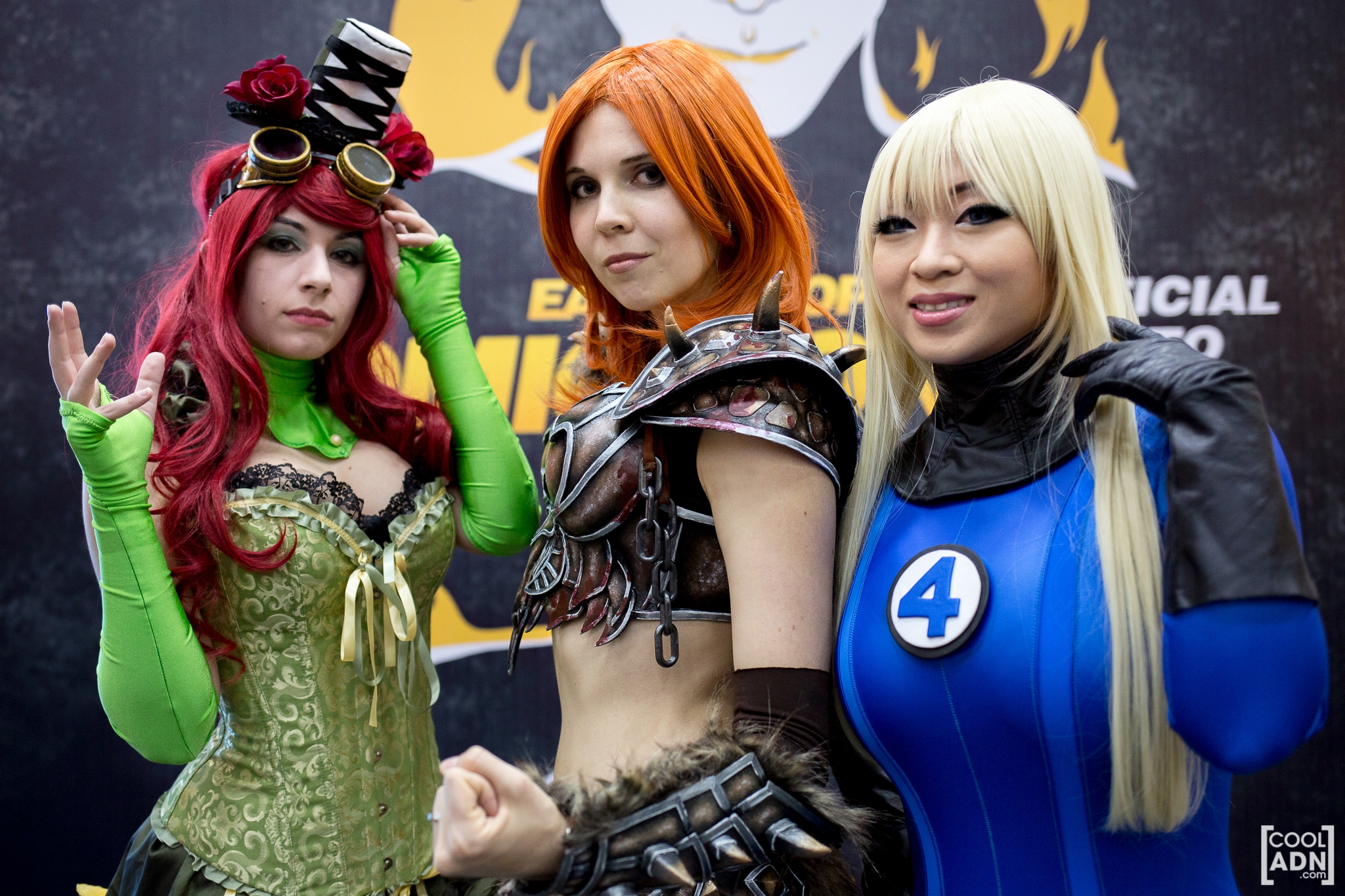 Experience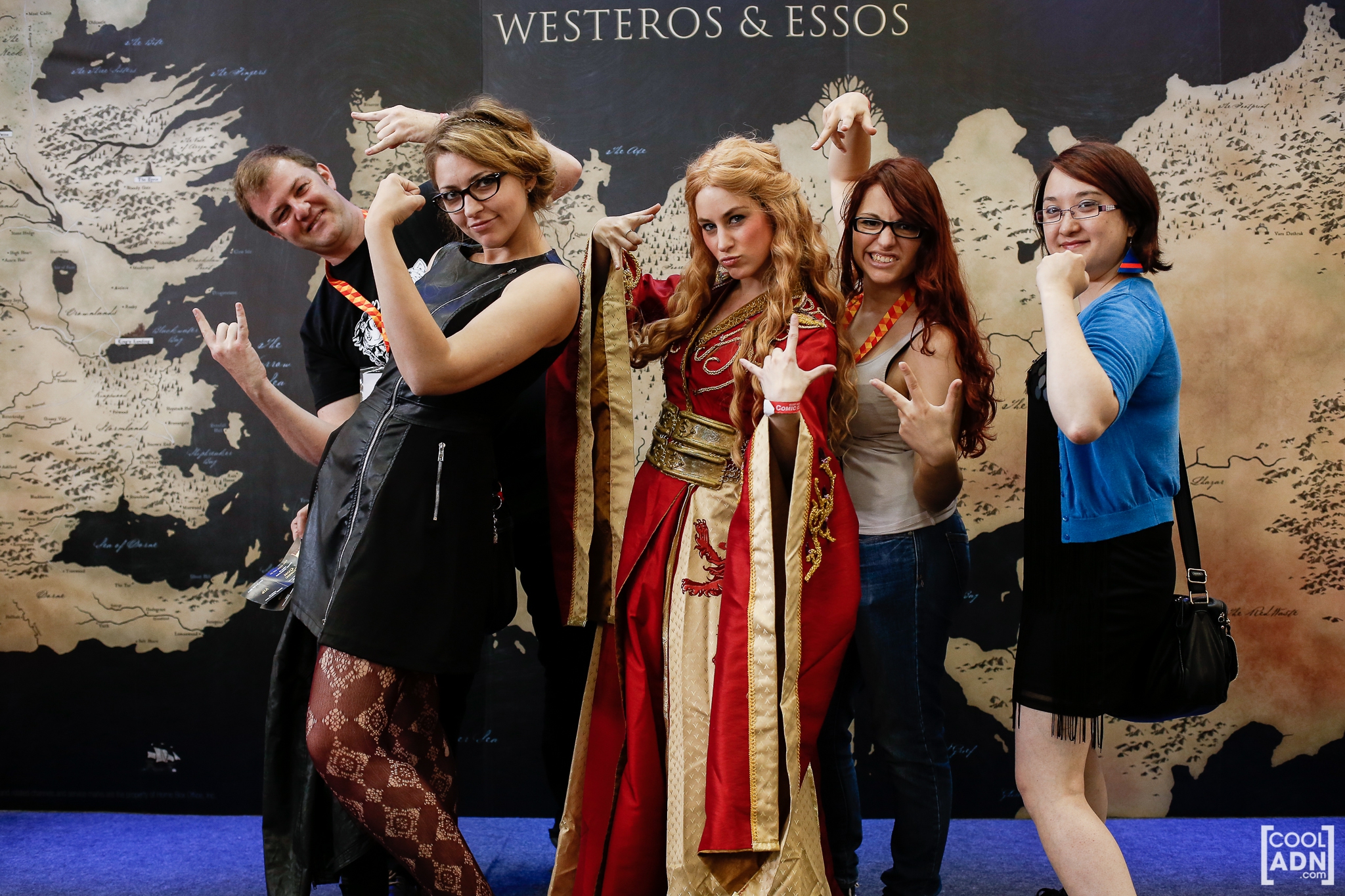 Enjoy
East European Comic Con (EECC) is an event based on pop culture organized by Yuzu Events & Kick off Events. The first edition was in 2013. It aims to bring together all those who love Comic books, movies, TV series, Sci-Fi and fantasy, Gaming, Japanese culture, Anime, Manga, boardgames, trading card games and last but not least, technology. The idea for this convention came from the famous Comic Con San Diego International. East European Comic Con is one of the most important events of its kind in Europe and the most important one in Eastern Europe. Therefore, its official language is English.
What we want
EECC is the main place where Sci-Fi fans can get to know their favorite actors, authors, artists, where they can talk to them and have the opportunity to participate in special sessions with them. Also, this convention is the meeting point for all the "geeks". More over, EECC offers to vendors and exhibitors the possibility to interact face to face with their clients. So, for a short time, EECC develops a marketplace with proper products for the Comic Con universe.
EECC is the one of the top European events
, aiming to become one of the most important pop culture based events in the world. As it addresses geeks from all over the world, EECC will play a key role in increasing the number of tourists that visit Romania
How it was
East European Comic Con started in the spring of 2013 with different activities and contests. Even at its first edition, EECC successfully gathered more than 9000 "geeks". Moreover, it opened the door to some fruitful partnerships and friendships. For two days, fans could participate in a Cosplay contest, LOL Contest, Quiz Contest or Illustration contest, they could talk to artists and see a different side of their favorite actors. Victor Drujiniu – artist for DC Comics and Dark House, Remus Brezeanu – the artist of The End of Times of Bram&Ben, and Puiu Manu – one of the best Romanian comics artist, were some of the 22 artists present at EECC 2013.
As for the actors, John Rhys-Davies and Finn Jones were the ones who 'opened' Comic Con. John Rhys-Davies is known for the role of Gimli in Lord of The Rings, or Sallah in Indiana Jones. Finn Jones is known for playing Ser Loras Tyrell in the TV series Game of Thrones.
The second edition was hosted at Romexpo, a venue far larger than the 2013. Romexpo is dedicated to large exhibits, concerts and conventions. And it is the largest of its kind in Romania. The panels with the actors and artists were be hosted at the nearby Bucharest Pullman Hotel, in their New York Conference Room.
EECC's 2014 guest list included Jason Momoa known for the role of Khal Drogo in HBO hit series Game of Thrones, Mark Sheppard known for the role of Crowley in Supernatural and Natalia Tena known for her roles in Harry Potter and Game of Thrones.
Third edition took place only at Romexpo on a 12000 sqm. Whit a strong guest list: Manu Bennett known for the role of Crixus in hit series Spartacus & Arrow, Robert Knepper known for the role ofT-Bag in Prison Break and John Noble known for his roles in Fringe and Lord of the Rings, Osric Chau , known for Supernatural, Kristian Nairn (Hodor in Game of Thrones) and Dan Starkek (Strax from Doctor Who). The youtube guest, featured the UK's top youtuber, Michael Stevens known as Vsauce! But also a lot of local youtubers.
Forth(27–29 May 2016 - 38,000 visitors) edition featured actors like
Mark Pellegrino, Charles Dance, David Anders, Sylvester McCoy, Daniel Portman, Gemma Whelan,
while the Fifth edition(05–07 May 2017 45,000 visitors)
Craig Parker, Tom Wlaschiha, Nathaniel Buzolic, Christopher Judge, Ellie Kendrick
and
Jefferson Hall
.
How will 2018's EECC look like
Like last year, this year's activities will be held on two stages, but this year EECC will change to a new venue at Romexpo. The newly constructed B1 Hall, will make the event look better and offer a fresh start into the next level of growth.
2 Stages: The main stage is where the contests will take place and the panels with the actors and some other panels. There will also be the gaming stage and the special panels-only stage, where some of the young internet celebrities will join us for a talk.

See you there!
East European Comic Con in a few numbers...