If you haven't received your ticket via email, there could be three possible reasons: payment made over an hour after placing the order, an incorrect email address, or email server refusal (mostly on Yahoo). Please email
[email protected]
before 15.05.2023 or come the event & ask for Entertix help.
✕
Guests for Bucharest Arena Nationala 1-3 Septembrie 2023: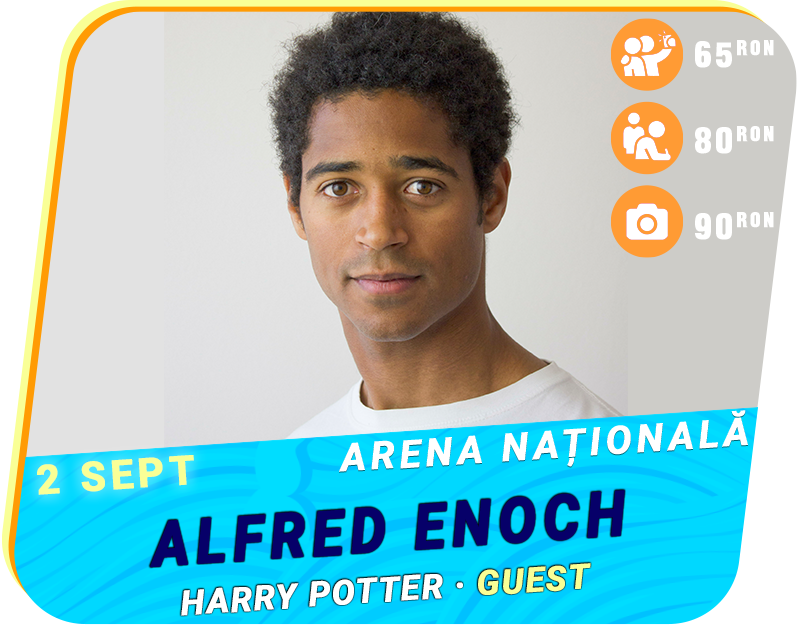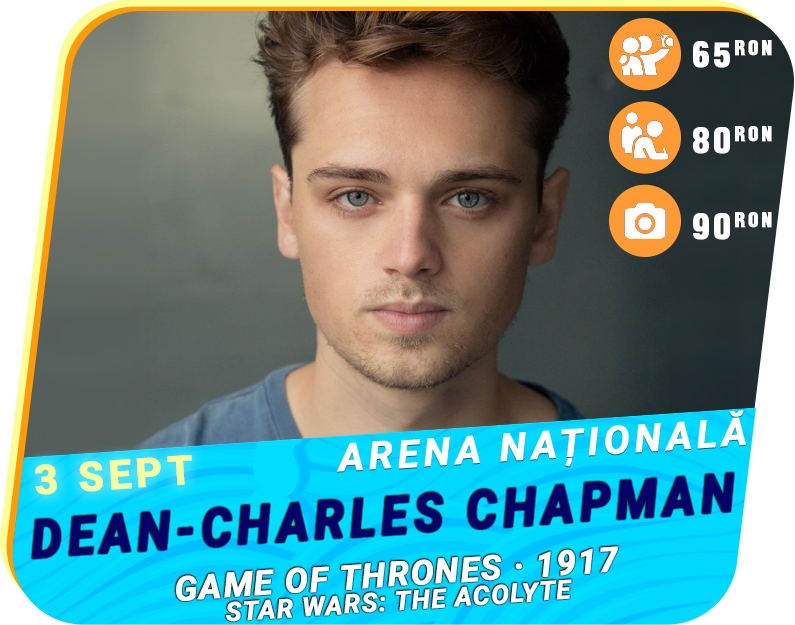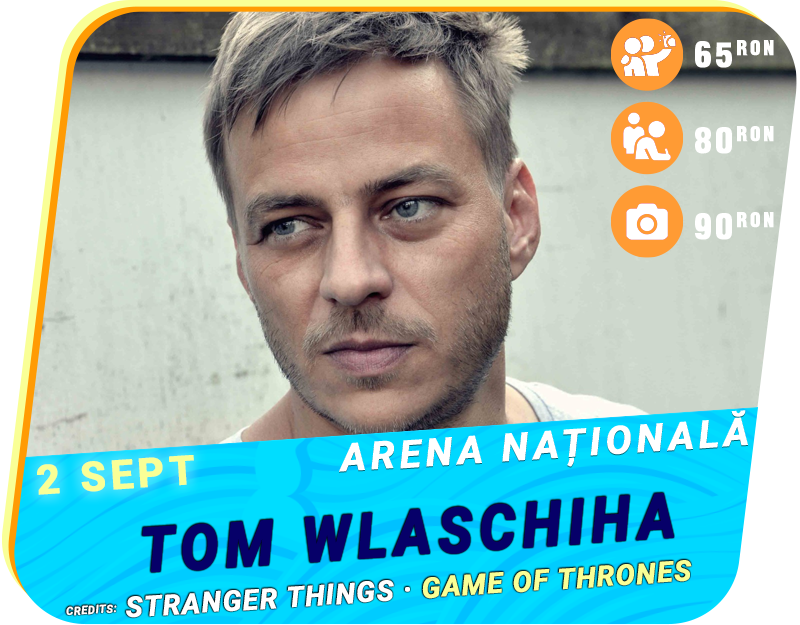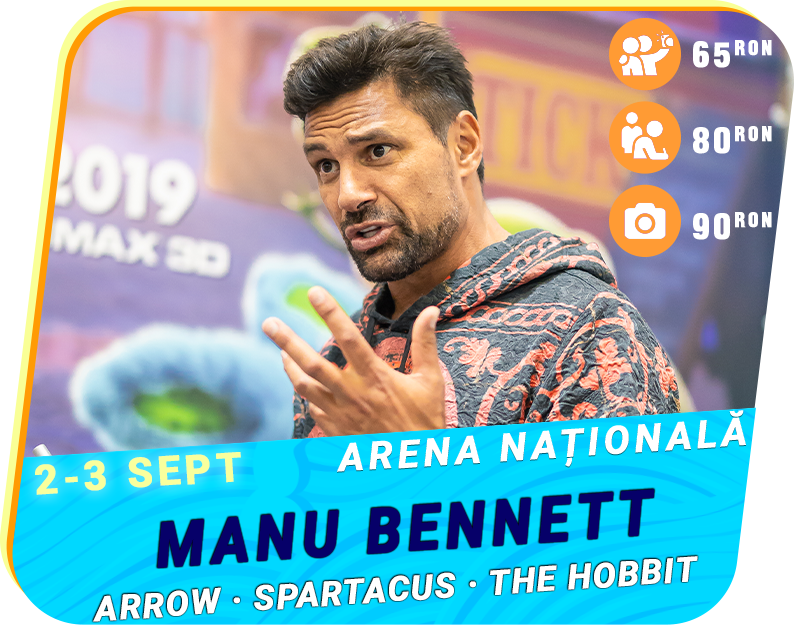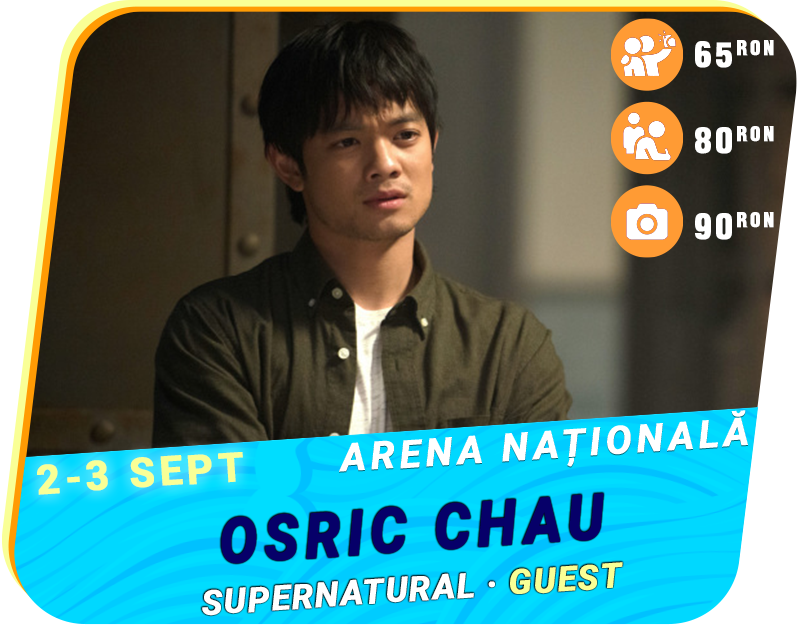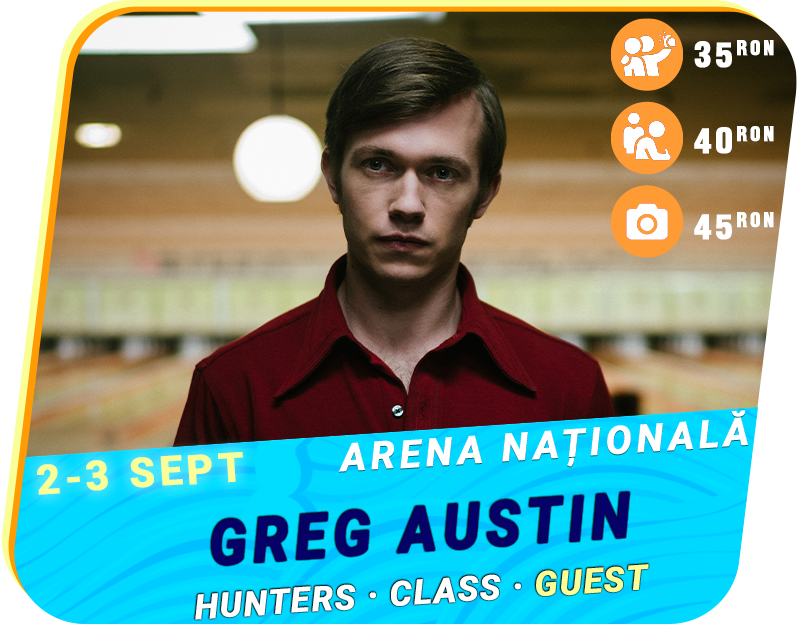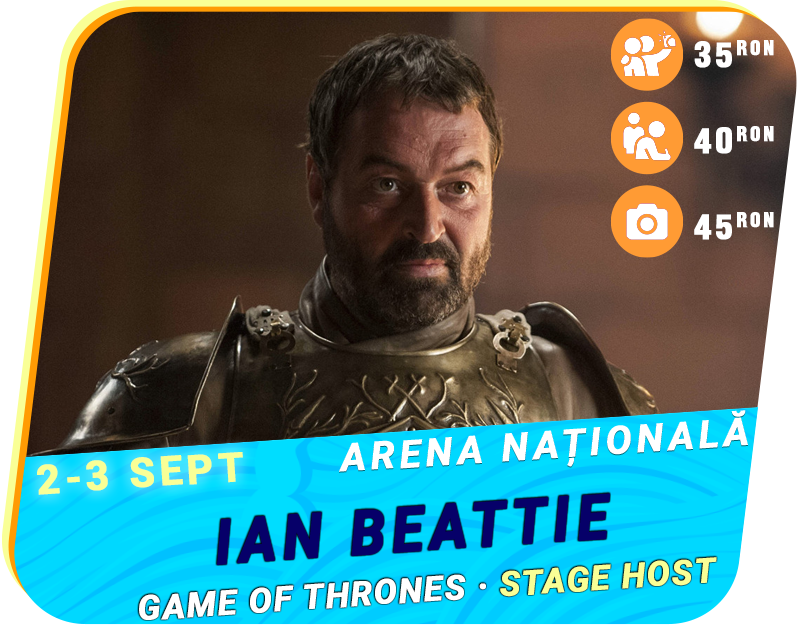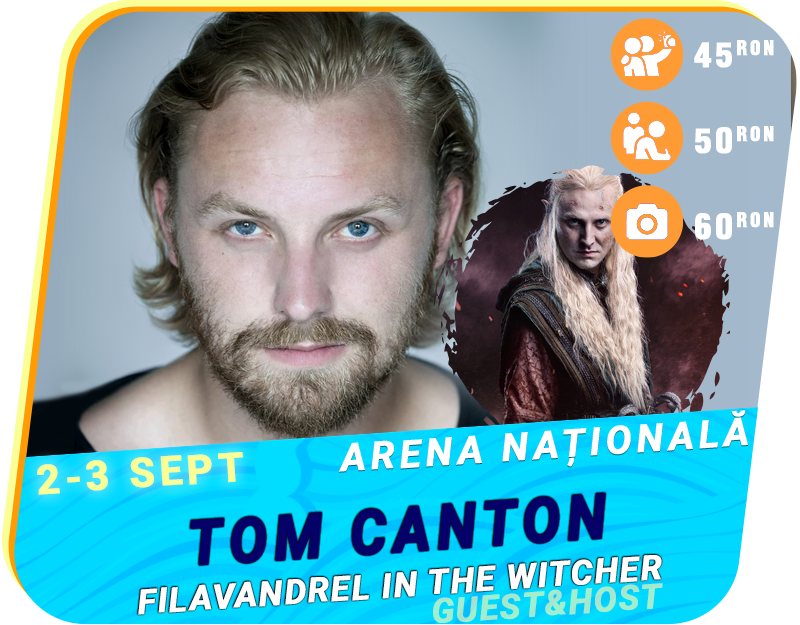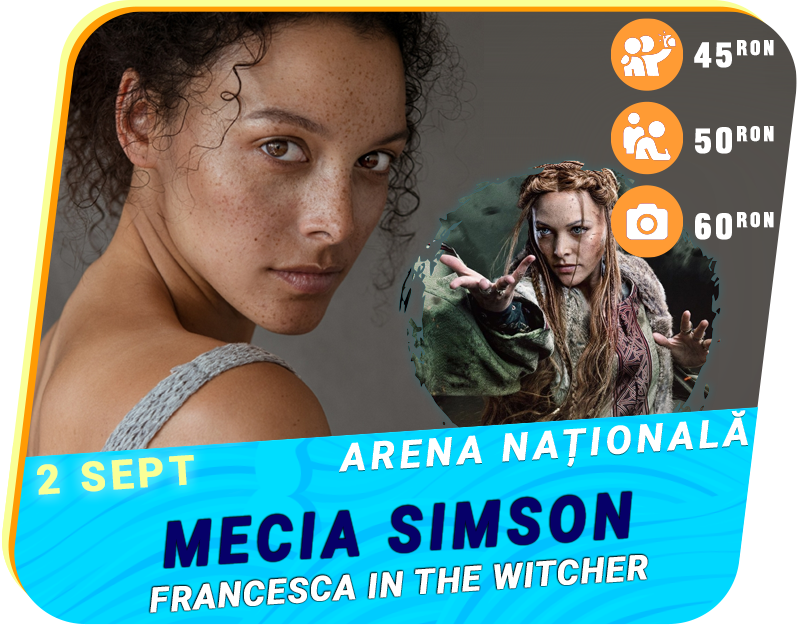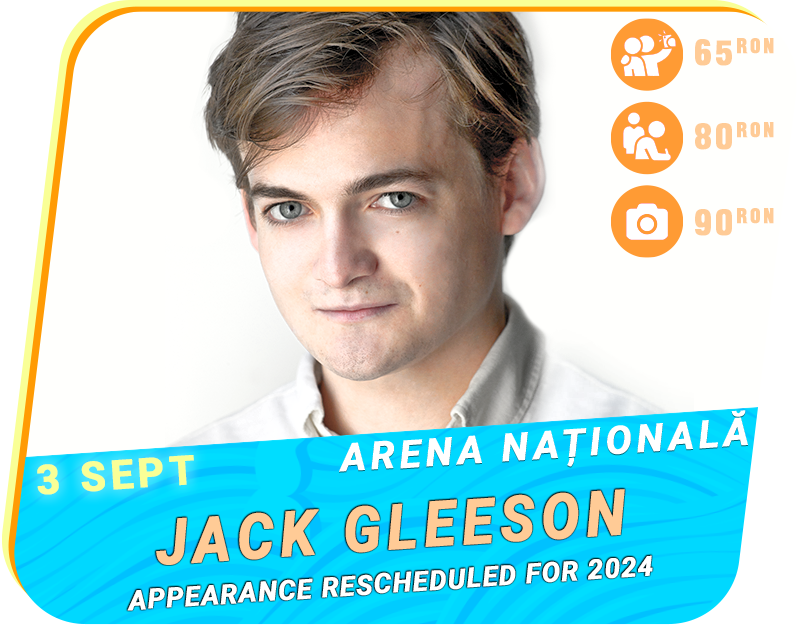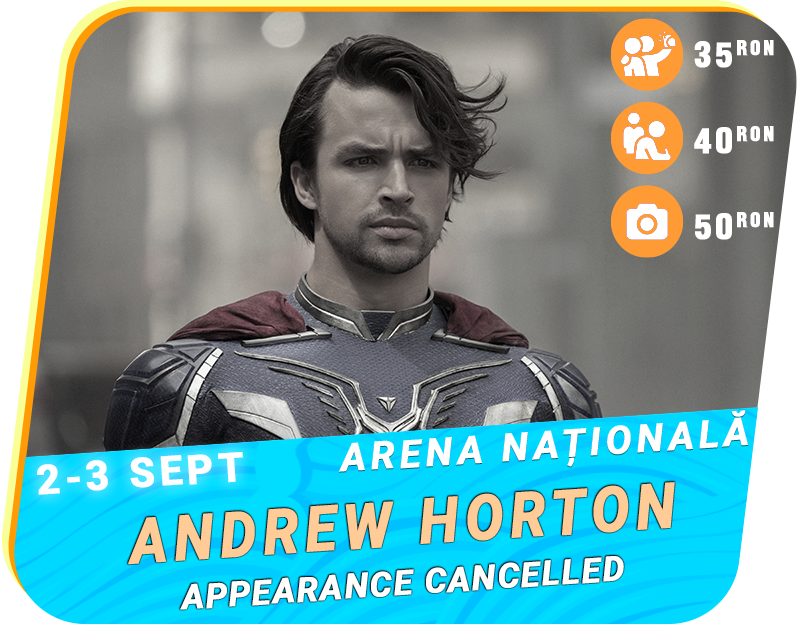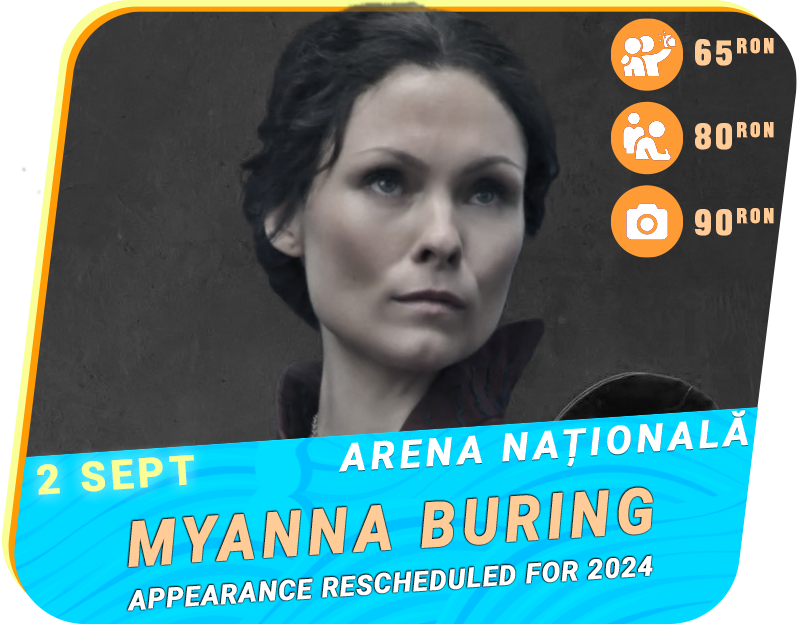 All the announced guests have been contracted by Yuzu Events & Comic Con to appear at EAST EUROPEAN COMIC CON, they have the right to cancel their appearance agreement for illness or other work commitments(Acting), but not to attend another autograph or convention event. Due to COVID-19 pandemic, guests might have to cancel the apperance due to travel restrictions as well. In the event of a cancellation by the guest, the EECC will attempt to re-schedule for a future event within 13 months of the original appearance date or substitute the appearance with another actor. In the event of a cancellation, participants who have already bought tickets can chose to either have the photo op/autograph from another actor within the same price range, or request the money back in which case, EECC will reimburse the buyer within 30 Days of the request! You will NOT be refunded the access ticket!
✕
Past guests (March 2013 - May 2023)
19-21 May 2023: Dylan Sprayberry, Dan Fogler, Alexander Calvert, Stefan Kapicic, Tony Amendola, Eugene Simon, Clayton Royal Johnson, Toby Sebastian
26-28 August 2022: Clive Standen, Graham McTavish, Ross Marquand, Kevin McNally, Simon Merrells, Lavi Inbar, Lucy Martin
26-29 August 2021 (Summer Limited Edition): Ed Westwick, Itziar Ituño, John Romero, Anna Shafer
18-20 October 2019 (Transylvania Comic Con): Rick Cosnett, Kevin McNally, Alexander Ludwig, Manu Bennett, David Nykl, Vladimir Furdik
24–26 May 2019: Carice Van Houten, Paul Wesley, Manu Bennett, Vladimir Furdik, Adam Brown, Nicholas Brendon
18–20 May 2018: Andrew Scott, Daniel Gillies, Jim Beaver, Chris Rankin, Gethin Anthony, Staz Nair
05–7 May 2017: Craig Parker, Tom Wlaschiha, Nathaniel Buzolic, Christopher Judge, Ellie Kendrick, Jefferson Hall
27–29 May 2016: Charles Dance, Mark Pellegrino, David Anders, Sylvester McCoy, Daniel Portman, Gemma Whelan
8–10 May 2015: Manu Bennett, Robert Knepper, John Noble, Osric Chau, Kristian Nairn, Dan Starkey, Michael Stevens(Vsauce)
15-16 November 2014 (ICE Comic Con): James Cosmo, Ian McElhinney, Miltos Yerolemou, Guillermo Ortego, Alesandro Vitti, Noah Bradley, Jonas de Ro, Suzanne Helmigh, Titus Lunter, Musketon
9–11 May 2014: Jason Momoa, Mark Sheppard, Natalia Tena, Yaya Han, Kamui Cosplay, Giada Robin
30-31 March 2013: John Rhys-Davies, Finn Jones
26-28 August 2022: Clive Standen, Graham McTavish, Ross Marquand, Kevin McNally, Simon Merrells, Lavi Inbar, Lucy Martin
26-29 August 2021 (Summer Limited Edition): Ed Westwick, Itziar Ituño, John Romero, Anna Shafer
18-20 October 2019 (Transylvania Comic Con): Rick Cosnett, Kevin McNally, Alexander Ludwig, Manu Bennett, David Nykl, Vladimir Furdik
24–26 May 2019: Carice Van Houten, Paul Wesley, Manu Bennett, Vladimir Furdik, Adam Brown, Nicholas Brendon
18–20 May 2018: Andrew Scott, Daniel Gillies, Jim Beaver, Chris Rankin, Gethin Anthony, Staz Nair
05–7 May 2017: Craig Parker, Tom Wlaschiha, Nathaniel Buzolic, Christopher Judge, Ellie Kendrick, Jefferson Hall
27–29 May 2016: Charles Dance, Mark Pellegrino, David Anders, Sylvester McCoy, Daniel Portman, Gemma Whelan
8–10 May 2015: Manu Bennett, Robert Knepper, John Noble, Osric Chau, Kristian Nairn, Dan Starkey, Michael Stevens(Vsauce)
15-16 November 2014 (ICE Comic Con): James Cosmo, Ian McElhinney, Miltos Yerolemou, Guillermo Ortego, Alesandro Vitti, Noah Bradley, Jonas de Ro, Suzanne Helmigh, Titus Lunter, Musketon
9–11 May 2014: Jason Momoa, Mark Sheppard, Natalia Tena, Yaya Han, Kamui Cosplay, Giada Robin
30-31 March 2013: John Rhys-Davies, Finn Jones